WISITS to Europe (May 2017) began in Rome where we spent a whole week visiting family, friends, and familiar places that we have seen on several occasions. One can never be tired of the Eternal City, except for the hordes of tourists (ourselves included) at this time, or anytime, of the year.
We flew to Kraków and spent three days there before driving to Auschwitz in a rental car.
Sheila and I attended 12 concerts and operas on this 32-day road trip with plenty of sightseeing
. 
We completed a 1,585-kilometre journey to Hamburg as illustrated on the map. A week in Berlin was our last stop.
Distance walked in km:  188
Number of steps walked:  323,626
Number of floors climbed:  106
Our first concert in Europe.
Second European concert at the Szymanowski Philharmonic, 
Kraków
It was a somber experience for Sheila and Wei to visit the largest Nazi concentration camp built in occupied Europe. Auschwitz-Birkenau has become a significant site in the history of the Holocaust.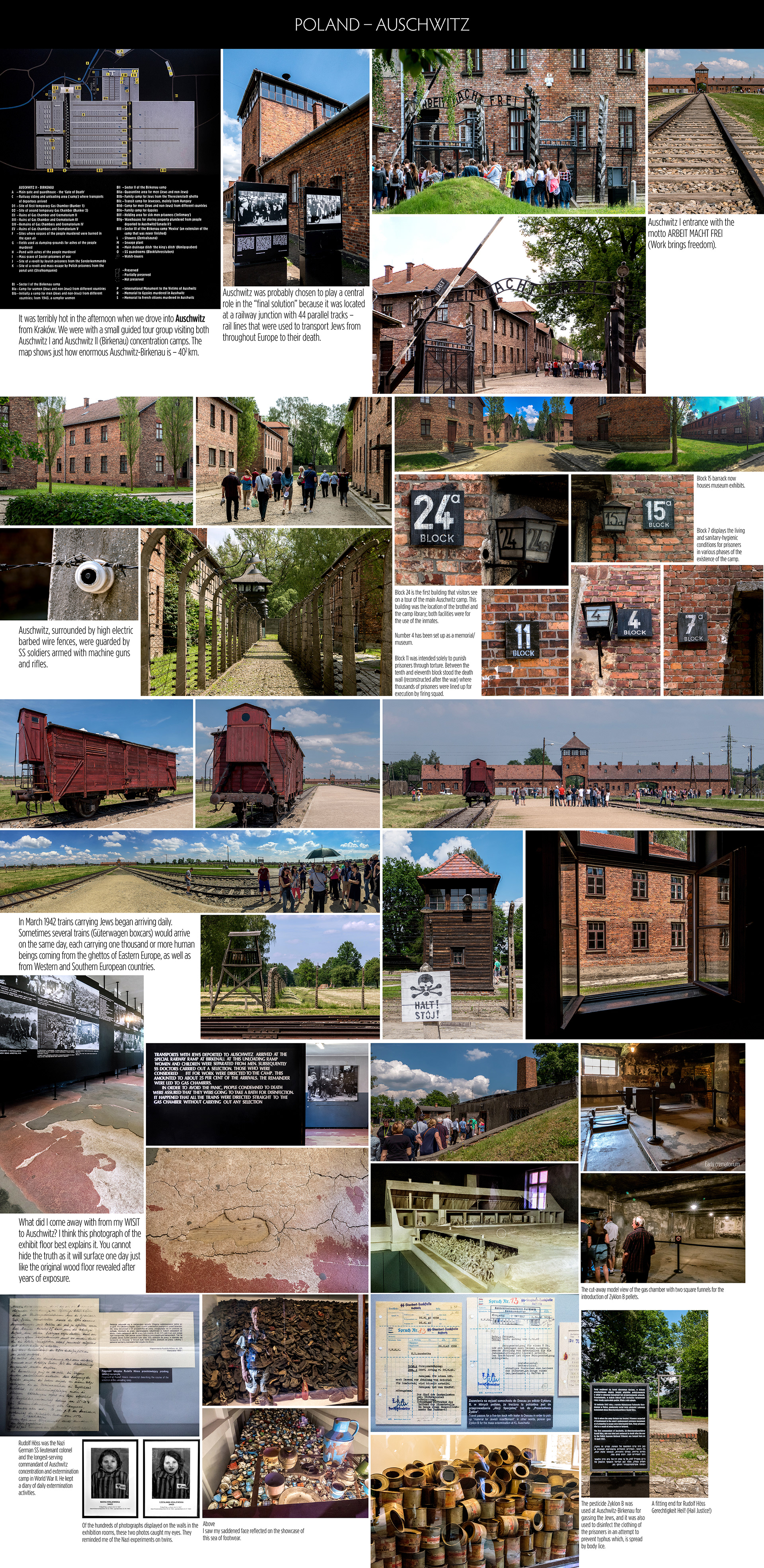 Three meals in three different cities?
Our last visit to Prague was 14 years ago. We went back to the same restaurant on the same seat.
Another concert was attended at the Rodolfinum here in Prague.
Attended two operas at the Semperoper, Dresden.
Attended two concerts here in Gewandhaus, Leipzig.
So great to see old friends again after 21 years!
Probably the best concert hall we have ever attended.
Attended one concert at the Berlin Philharmonie and an opera at the Berlin State Opera.