In June 2018, Sheila and Wei took the advantage of the available direct Iceland Air flight from Edmonton to Reykjavík and onwards to Bergen, Norway for the Viking cruise. However, we did spend a few days in Iceland. Stunning landscapes!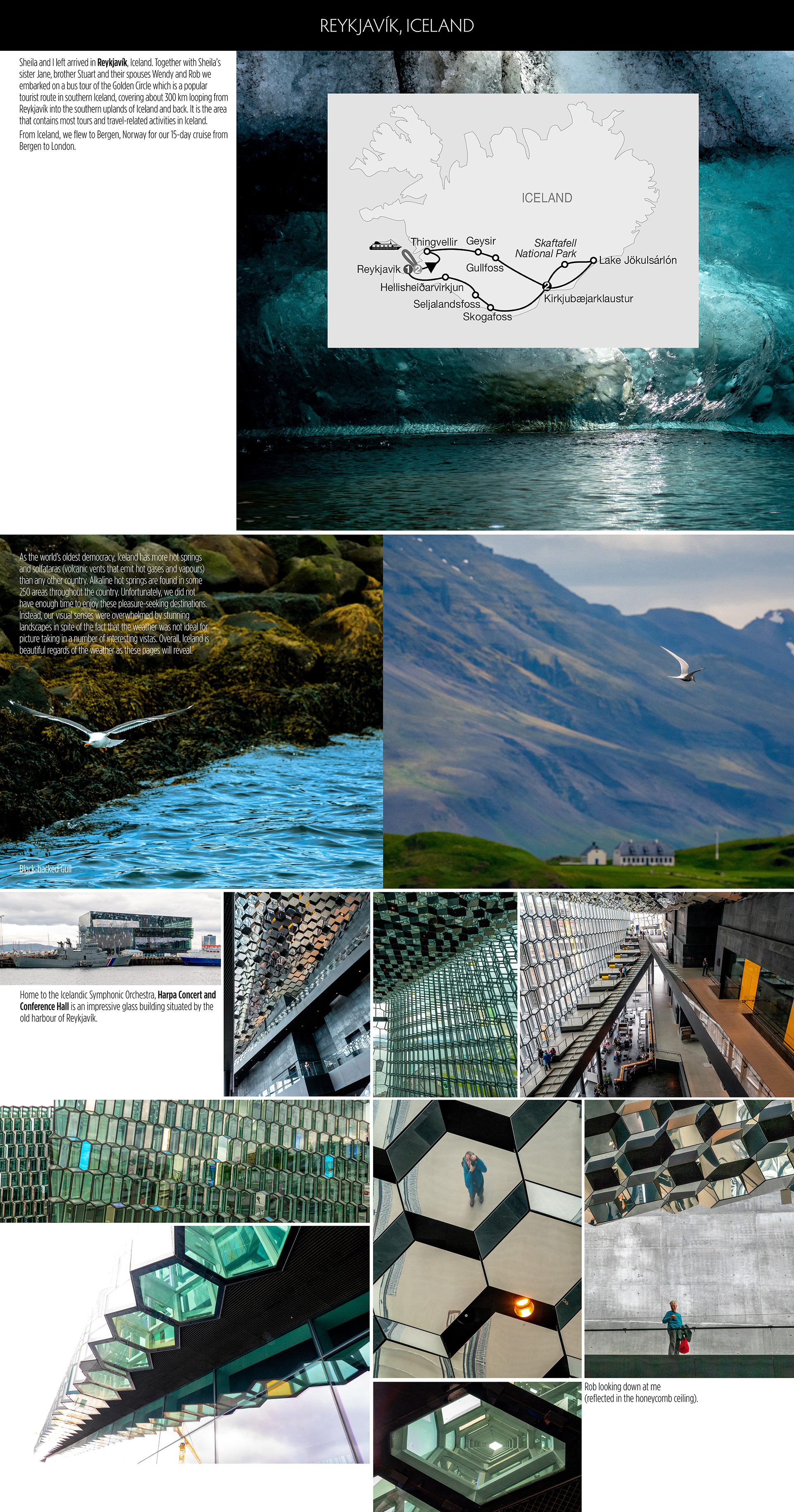 From Iceland, we flew to Bergen, Norway for our 15-day cruise from Bergen to London. 
We boarded the 930-passenger

Viking Sky

cruise ship. The journey took us to deep-cut fjords along the fabled Norwegian coast. We sailed across the Arctic Circle where the midnight sun shines 24 hours a day. The ship took us to the remote beauty of North Cape (1,000 km north of the Arctic Circle) to the windswept Shetland and Orkney Islands of Scotland. The last two stops were Edinburgh and London.
Although the weather was unpredictable, we were in awe of the spectacular landscapes especially when the sun occasionally popped out from the clouds to enhance nature's beauty.
As with many of our travels, we seem to meet friends whom we have not seen for a long while, this time in Bergen.
This was the highlight of the cruise!