Sheila and I left for Madrid in July 2003. We spent three days in the hottest summer in Europe that year – it was 43ºC at 8:26 am! We devoted most of the time indoors to the museums of the Golden Triangle of Art – Prado Museum, Reina Sofía Museum, and the Thyssen-Bornemisza Museum. Two days later, we rented a car to visit some fabulous cities on the way to Barcelona where we boarded the

Golden Princess

on a cruise to Venice. Here is a pictorial essay about the trip and the after-cruise visits to Hungary, Austria, and the Czech Republic.
Interestingly, we visited nine UNESCO World Heritage Sites on this 33-day trip.
I work up the morning of my birthday looking at the spectacular Toledo, City of the Three Cultures from our Parador balcony. 
What a lovely place to spend my 60th birthday in Cuenca!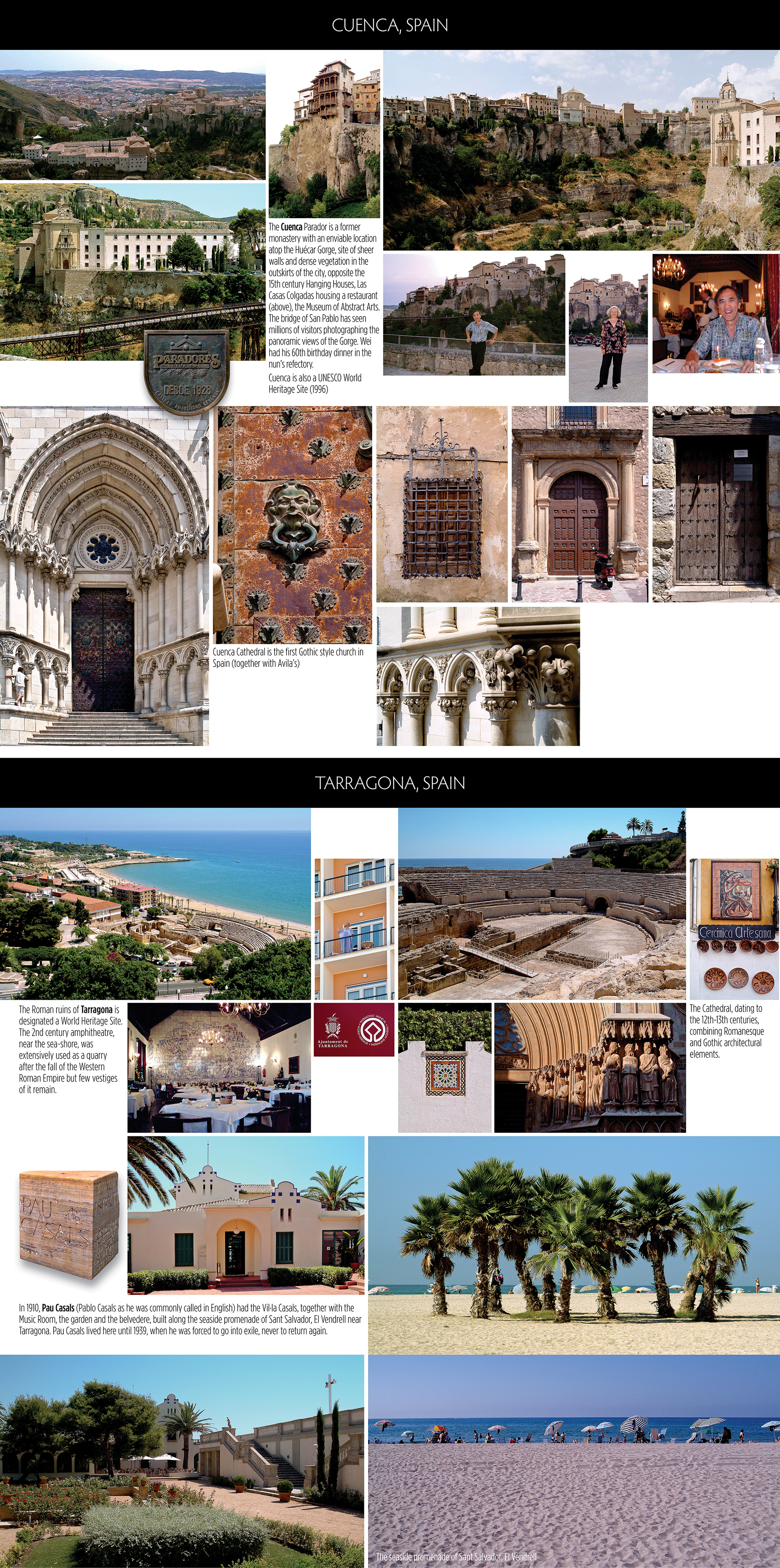 The queue to get into Sagrada Família was long. So we skipped the visit to the famous cathedral and came back 12 years later!
I could not resist visiting Lucca, the birthplace of my favourite opera composer, Giacomo Puccini.